Hey There!
I hope everyone had a great Memorial Day Weekend. We are well rested and back at work as usual.
Being that we are still a little sad that the long weekend is over we decided to write Sylca's Bucket List. 5 places we absolutely want to see before we die.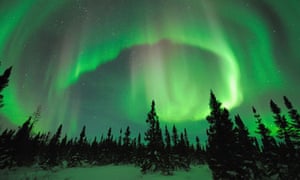 The northern lights in Canada. Photograph: Daniel J Cox/Corbis
1) Northern Lights - a common name for the Aurora Borealis. Watch nature's theater unfold as you experience this rare and mystical event. Nigel Tisdall says "The northern lights are one of nature's great displays: a mysterious, multicolored show in which the night sky is suddenly lit up with a wondrous glow that twists and swirls like a heavenly lava lamp." How amazing would it be to see this! Who wants to join??

 
2) Galapagos Island - The Galapagos has always been one of our top "must see" destinations for a while. We are really into nature and what better place to discover the best in nature than this beautiful island. Mark Carwardine says "The Galápagos is probably the most famous wildlife-watching destination in the world. And no wonder – it's almost impossible to exaggerate the sheer spectacle of the place that provided inspiration for Charles Darwin's ground-breaking theory of natural selection."
 
3) Africa - There are many places to go in Africa, but one that has stood out to us is Namibia for its wildlife and landscapes. This is definitely a place we would love to go to get inspiration for future collections.  Nigel Richardson: "Of all the countries of Sub-Saharan Africa, Namibia is arguably the most comprehensively tourist-friendly. Not only does it have exceptional wildlife – including a quarter of the world's cheetahs and the last free-ranging population of black rhino – and a well-developed network of parks, reserves and safari lodges, but the landscapes of its coastline and deserts are some of the most photographed and gasped over in the world, meriting a visit in their own right."
 
4) The Maldives - The Maldives wins the wow factor hands down. The Islands offer picture-perfect scenery with their white sands, crystal blue waters, and palm trees. We would definitely go with a spa resort to achieve the best relaxation and feeling of escape. To discover and explore the beautiful clear waters and mesmerizing coral reefs we would choose Snorkeling. The ocean sunset is like magic and gives us the perfect setting for a romantic getaway with our significant others. 
 
5) Plitvice National Park - We thought the water off the coast of Croatia was stunning, but then we learned about the Plitvice National park and its spectacular blue lakes and waterfalls. The park is centered around a stunning network of lakes, waterfalls and natural dams. Thanks to the park's ecosystem, the water is all crystal clear, with visitors able to go inside these ancient waterways.

Hope you enjoyed our travel bucket list for this year! What do you guys think? Are these places you would also like to see or do you already have your own bucket list?
XOXO
Sylvia & Camila